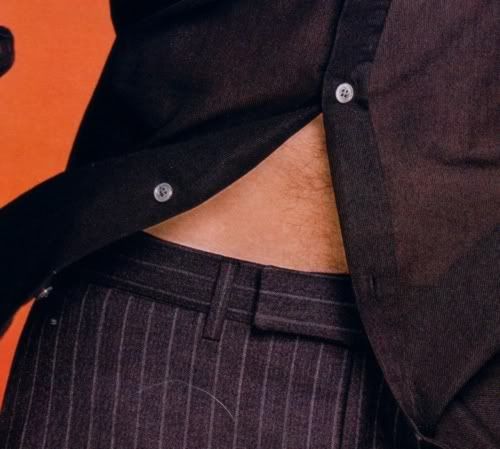 Below you will see pictures of Clay Aiken from the Joyful Noise tour at the end of 2005. These pictures were taken at several different stops along the tour. Given how often he wore that teal "CAROLINA" hooded sweatshirt while visiting the buses, one could conclude that it's probably one of his favorite sweatshirts. Let's look at all the places this sweatshirt has been spotted!
Here it is in Council Bluffs, Iowa
This is from an unknown location.

This one is from Eugene, Oregon.
Here he is wearing it again in Atlanta.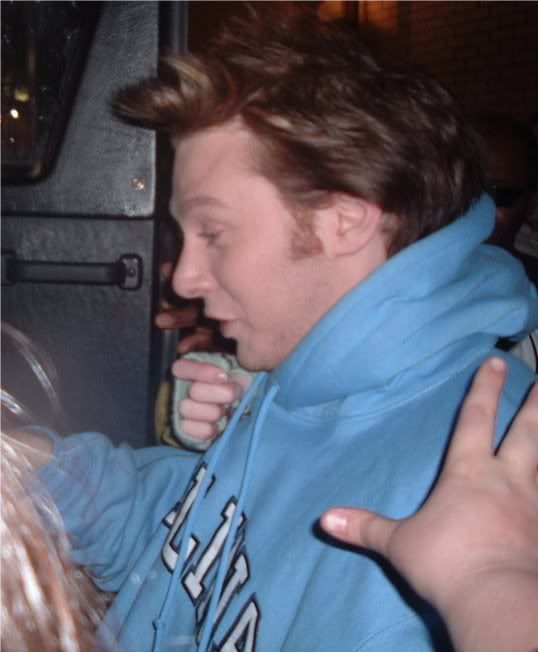 It makes another appearance at an unknown location.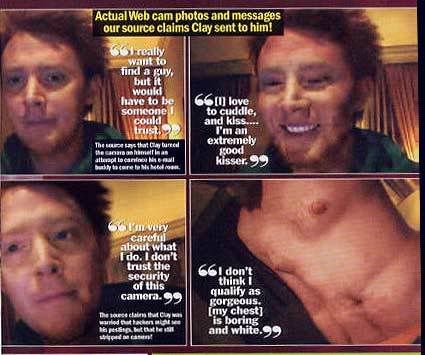 And lookie what he's wearing in these pictures before he decided to strip! Guess he wore it in Boston, also! He must have REALLY loved that sweatshirt during the JNT in 2005!
What do you think the odds are that Thom Yorke has the same sweatshirt?
Do you think all these photos are photoshopped and Clay has never seen that sweatshirt before in his life?