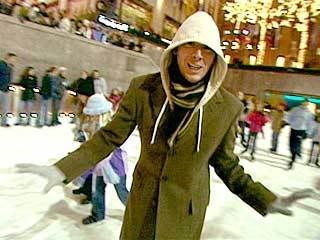 Nice pictures of Clay Aiken, aren't they? He looks like the "Gay Grim Reaper" in the ice skating shot.
In the picture above that one....well....there really are no words.
And what's going on in Clayland? Clay is in CA, the Claymates are all wondering why and on the ClayBoard they are making up pretend concerts.
All is well!!